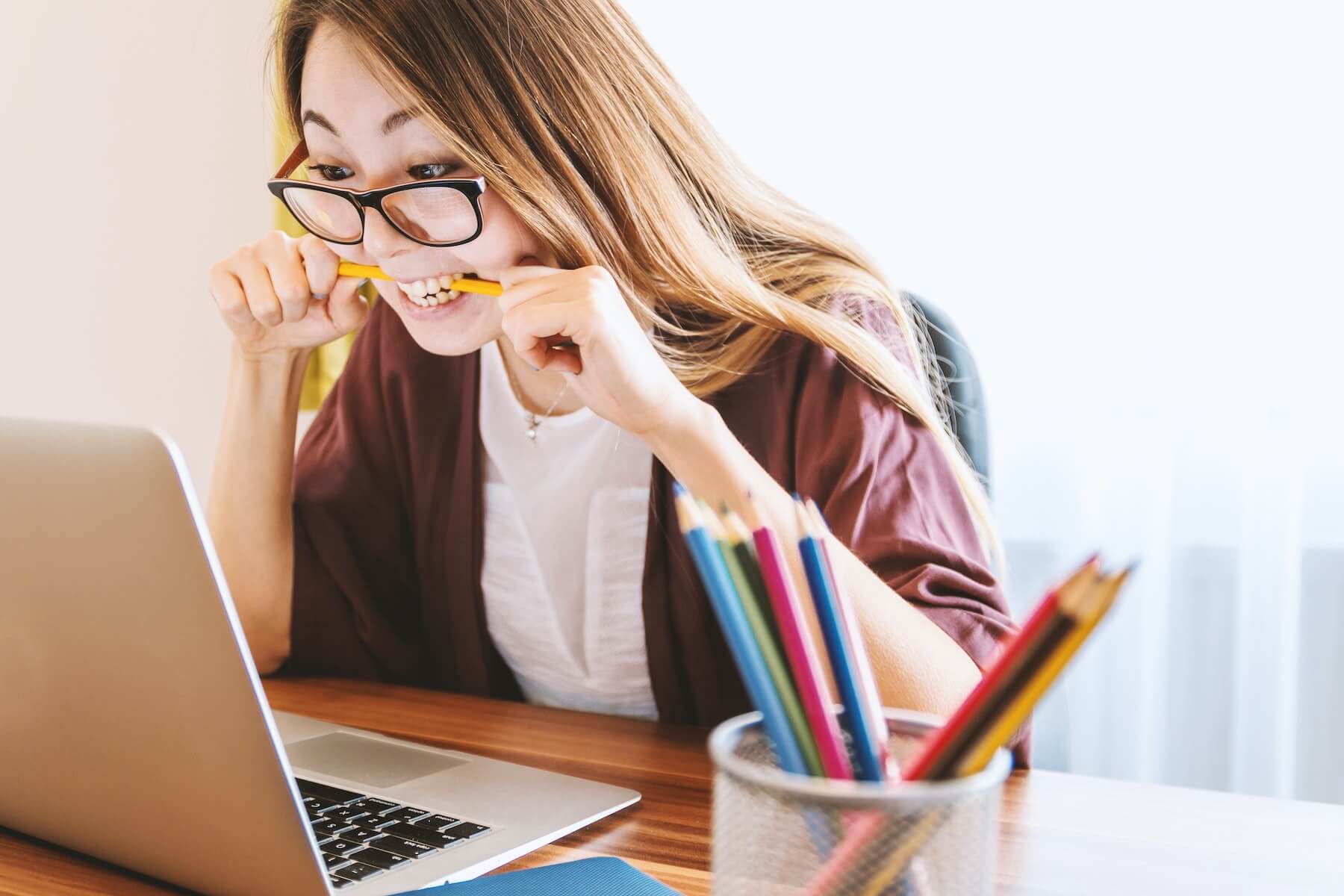 The good, the bad, and the abysmal
Good Lord. I am really not carved out for online dating. Scrolling through Hinge makes me physically sick on a bad day and has me laughing out loud on a good one. How hard can it be to answer a simple prompt in a grammatically and logically correct manner?! Here are some gems to lighten up a grey November day:
| | | |
| --- | --- | --- |
| PROMPT | ANSWER | My thoughts |
| Which is more important to you | My family and friends | Dude, you missed the point. |
| My simple pleasures | The Beach. Football. Netflix. Traveling. Books. Good conversation. Intelligent conversation. Positive Energy. Working out. Cryptocurrency. | In what world is cryptocurrency pleasure or simple?! |
| All I ask is that you | Be yourself, love to laugh, love family and enjoy the simple things in life. (I'm 56, not 50) | All I ask is that you set up a profile age that doesn't make you show up in my feed. |
| I get along best with people who | Are open minded, optimistic, genuine, naturally talented, kind, compassionate, physically fit, playful, generous, affectionate, think outside the box | Setting the bar low. |
| I want someone who | goofy, witty, sarcastic,Smart and genuine Easy going down to earth AND Does not take life TOO seriously Enjoy the moment…….. | I want someone who loves punctuation as much as I do. AND random CAPS. I LOVE CAPS!!!!!! |
| What I order for the table | Water! | Next! |
| I'll fall for you if | Intellectual, healthy, down to earth, and peaceful. | This is not a sentence, let alone an intellectual one. |
| Something that's a non-negotiable for me is | No drama | Ahahahaha. No pandemics, heartaches, or losses then? |
| My mantra is | Flow, Frequency and Essence of Presence. DAILY Goals. Instinctive. Passionately Reasonable. Paver not follower. Earth's religion: MUSIC. Listen more | Something tells me you'd want me to listen to you rambling, to which I say: fuck no! |
| We'll get along if you | You love sunsets and the beach. | Thank you for being so specific. |
| All I ask is that you | Be your authentic self. Not into heavy drinking, healthy mind and body. | Yah, healthy mind and body aren't my things either. The Oxford comma though… |
| My best friend and me | *picture of him and his dog* | Wow, you must have shit friends. |
| Work title | Stalker at Catfish | Why doesn't that peak my interest? |
| You should *not* go out with me if | You're a f*cking fan! | Work title says actor, but I am pretty sure I've never seen that face before – I doubt anyone is a fan. |
| I'm overly competitive about | Everything | RUN! |
| We'll get along if | We'll get along if you are interesting eclectic and fun you love to travel and enjoy music and dancing and the outdoors. | So basically everything but punctuation? |
| The way to win me over | Be intelligent and chill:) Swipe left if you're a BLM/Antifa supporter and hate law and order. | There's no 'swipe left' on Hinge, you effing moron! |
| If loving this is wrong, I don't want to be right | Driving along side of the ocean. | Driving along the ocean is never wrong, but you spoilt it for me. |
| Two truths and a lie | I used to model with the Kardashians, had jury duty with one of The Doors, crashed a car into John DeLorean's house. | As long as you don't name drop… |
So in case you were wondering how my dating life was going – here's your answer.