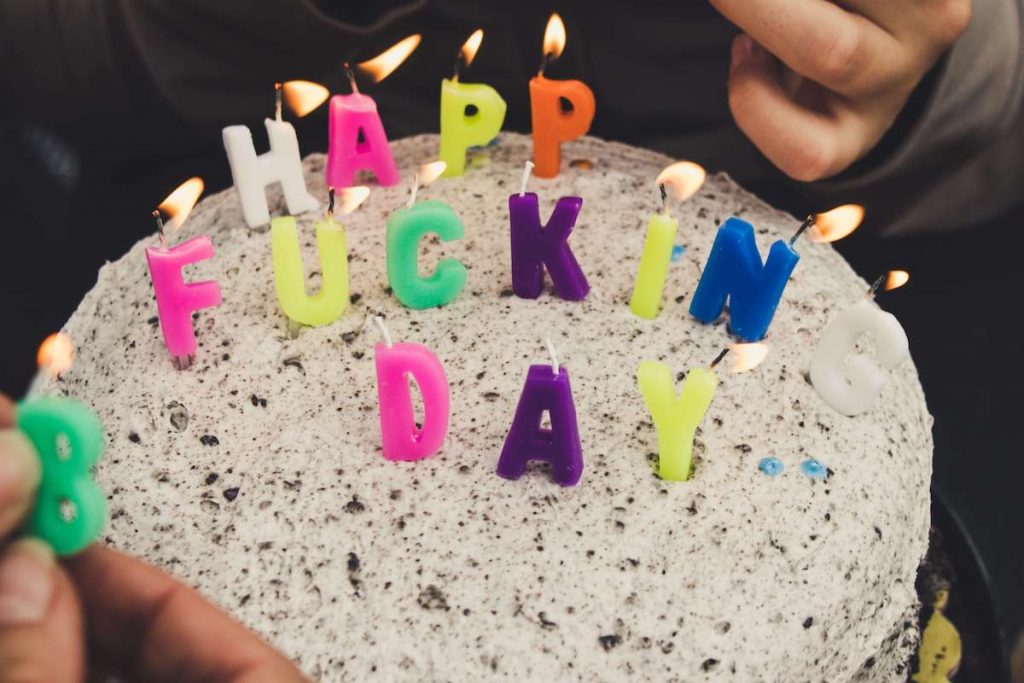 How it started – how it's going
There are clearly pros of going down the alternative road when separating, however, it's not for the faint hearted or the emotionally avoidant. Conscious uncoupling will, if you stick to it, leave large parts of family life and the previous relationship intact. But it will also mean that you will have to face old issues (and resolve them!), if you want a new, healthier relationship to emerge.
It's been exactly two years today since 'cupcake gate.' That night, baking cupcakes for my daughter's impending birthday, I realised that things wouldn't change. That I'd either have to accept the status quo, or draw consequences. I had tried the first option a few years earlier, and it had left me with a crippling depression and suicidal thoughts. So I decided for the latter.
Part of me, even if only subconsciously, had hoped that things would change once we were separated. And for the time that we continued to live together, they did. The Father of my Children was more engaged and present in his parenting. There was a sense of shared emotional responsibility for the children, a desire for change, and definitely more cooking from his side. To be fair, I think I cooked about 4 meals during the various lockdowns that lasted for more than a year.
Today, it's a slightly different story. The kids are with me for the majority of time, partly because old habits die hard, partly because the FomC decided to move further away. Not really far, but too far to ferry the kids around on a daily basis. Don't get me wrong, I love having the kids with me. I am used to wrapping my day, whatever it entails, around them. And I miss them terribly when they are gone. But I want them to have two adults in their life they can rely on and relate to. I don't want my children to wait to be with me to discuss what troubles them. And I want another parent to be aware of their troubles and thoughts and emotions as well. I don't want to be the voice of my children that shares what they tell me with their dad.
It's not as bad as it used to be, but I feel it going that way.
In the past, I haven't been great at standing up for what I wanted, if it wasn't what my partner wanted. I am getting better at it – and that's fantastic! – but it has brought up another issue: the need for agreement and harmony from my previous partner, which used to go as far as manipulating me until I agreed, even if I didn't really. He is not doing that anymore, and he is aware of it, but it brings up a lot of bad memories on my part and a lot of discomfort on his.
Of course, fundamentally, none of this is my issue any longer. At the same time, we still have to make decisions together, and we will have to find a better way to come to them than we did in the past. It is a chance not to carry on blindly with whatever has brought the last relationship to an end, but also a somewhat exhausting and painful process that you wouldn't necessarily expect after six months of separation.
I am confident that we will figure it out, even if it can be tiring and unnerving. We will figure it out and we will make it work for ourselves, for the two of us, for the kids, and for us as a family. I know, it's a lot to take on, and sometimes it's a struggle. But, as they say: there's no growth without struggle.If you'll excuse me know, those cupcakes don't bake themselves.
If you'll excuse me now, I'll have to bake cupcakes – because if I don't bake them, no one will.